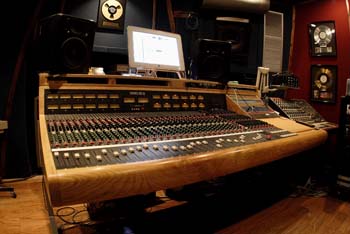 Welcome to the Sound Arts "A" room. The "A" room is our primary tracking and mixing room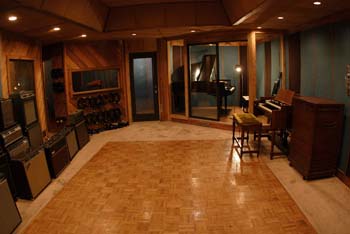 Our playing room is idle for getting the rich sound you need, with plenty of room for a full band to play at once. It includes 4 isolation booths with one including a Yamaha grand piano.

It features a Trident 80B 54 channel automated console and a Tascam ATR-80 2" 24 track recorder. Also available is a full ProTools HD 3 set up with HD-192 converters (with expansion cards for 24-in and 24-out) with lots of plug-ins.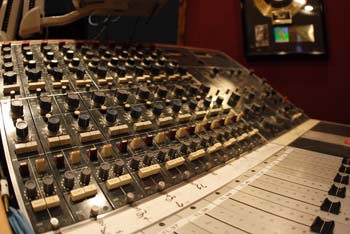 Not only do you get the Trident but there is a Neve BCM-10 sidecar providing 10 inputs of Neve 1073 & 1066 preamp and e.q. modules, plus floating racks of API 312, 550, 560 modules, and Telefunken V-72's. Also standard in the "A" room is a pair of Neve 2254 compressors for mix bus insert or whatever else.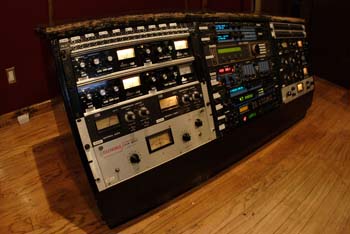 The main effects rack is located behind the engineer and is stocked with a large compliment of compressors, gates, reverbs and delays. You'll recognize names like DBX, UREI, Lexicon,
Eventide, and Yamaha.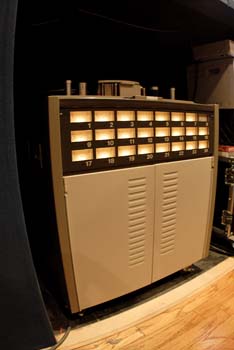 The best sounding and most flexible set up is to record to 2" analog tape and then transfer it into Protools for incredible editing features.



back to home
©Copyright 2007 Sound Arts Recording Studio