Dupication
Services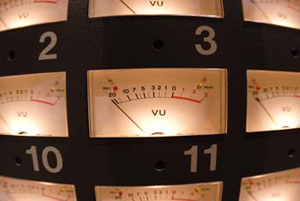 In House


Sound Arts now offers "in house" short run CD duplication with a three day turnaround! Our packages start at just $199 for 100 CDs. ($99 / 100 for duplication, $60 / 100 thermal black print, $40 / 100 jewel cases, $35 one time art set up fee if not in spec). This package includes duplication of your CD, black printing on the disc, and jewel cases. In addition, we also offer professional mastering services.
Guidelines: To ensure the highest quality printing on your CD please follow these guidelines.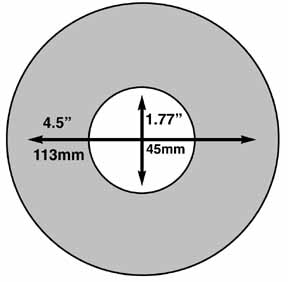 ***Sound Arts is not responsible for client errors***

1. Follow the diagram above for printable area. (highlighted in gray)
2. Please allow for a 1/8 inch bleed around the outside perimeter of the printable area. (in other words Do Not have images or text all the way to the edge of the perimeter)
3. No perimeter rings.
4. No solid backgrounds
5. No grayscale
6. If you use graphics, please keep them @ 300 DPI.
7. If you are sending graphics, please send an uncompressed tif file (@300 DPI), a windows bitmap file (.bmp) or a high quality jpg file. ( We prefer a windows bitmap file if at all possible)
7. Please be aware of the size of the center ring, anything that falls inside is considered unprintable.
8. If any of the above guidelines is not adhered to, Sound Arts is not liable for printer rejects.

Orders of 1,000 or more:
Sound Arts also offers large quantity CD duplication to meet all of your needs. One package includes 1000 CDs,(2) color printing on disc, four panel insert with full color printing on front and back with a full color tray card, shrink wrapped and store ready for $1199 which includes a FREE Bar Code! We also have in house graphic artist to help you in organizing your artwork and obtaining both film and proofs for your project Graphic Info for 1000 orders
Cassette duplication is also available. Contact us for rates.



back to home
©Copyright 2007 Sound Arts Recording Studio